| | |
| --- | --- |
| | People told us that Custer's Last Stand was nothing to sneeze at, yet Kenny proves them wrong! |
Devil's Tower in Wyoming. Fascinating!!!

(Have you seen the movie "Close Encounters of the Third Kind" ?)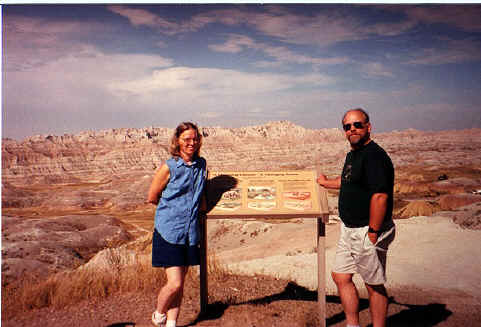 Nick & Bea in the Badlands. Really! It was like this when we got here!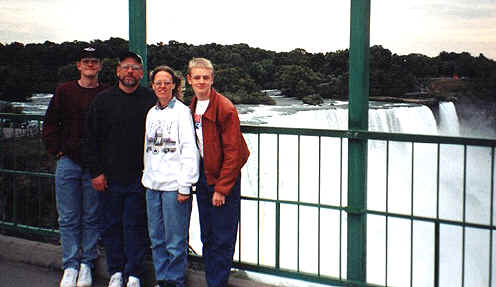 Niagara Falls - Sorry, no honeymoon on this visit!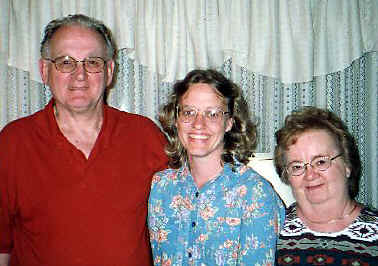 Bea with her brother Tom and Aunt Rosella in N.Y.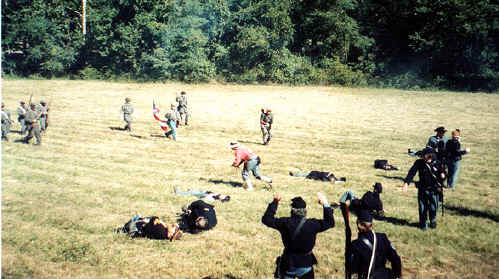 We were treated to a mock battle at Gettysburg. The South won!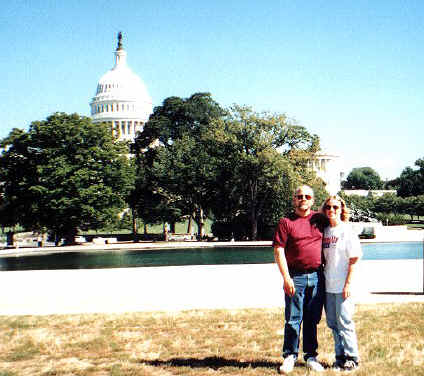 We made it to Washington D.C. safe and sound
| | |
| --- | --- |
| | Kenny & Peter learn a few things from Honest Abe |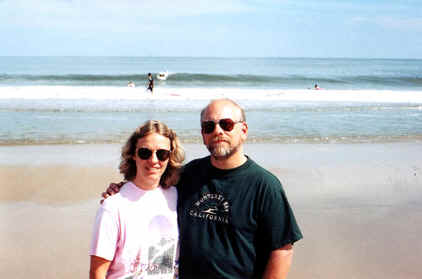 We have arrived at the right coast.
Hmmm, looks a lot like the left coast.
| | |
| --- | --- |
| | Back across the Mississippi River at the St. Louis Arch |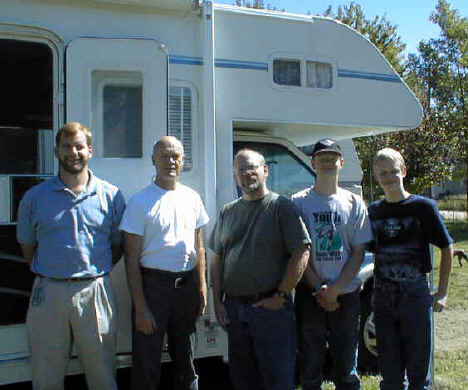 A rest stop with the Hughes family near Kansas City Missouri
| | |
| --- | --- |
| | Bea and her brother Richard |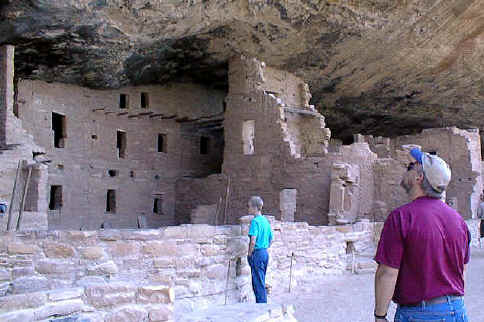 Indian cliff dwellings in Grand Mesa Colorado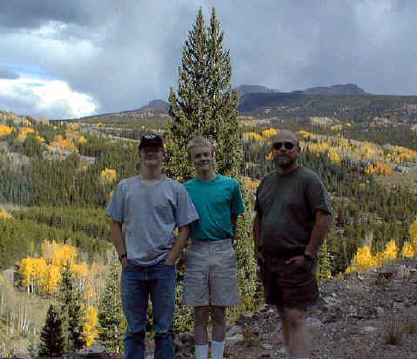 The "fall colors" in the Colorado mountains
Some natural arches in, where else,
Arches National Park, Utah
These are just a small sampling of the wonderful sights and wonderful family we visited on our vacation. It was the trip of a lifetime!